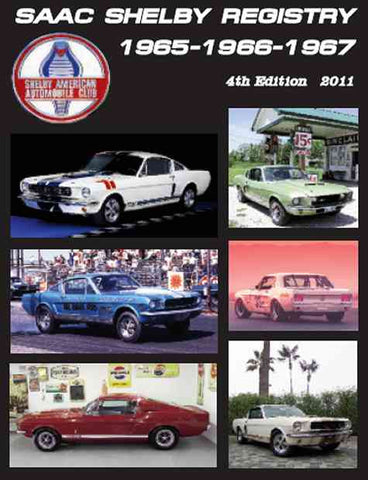 SAAC Shelby Registry 1965 - 1966 - 1967
SOLD OUT
 1965-1966-1967 Shelby.
1.339 pages; 1315 photographs. Hardcover; printed 1/2011. Includes Street cars, Prototypes, RModels, Independent racers, Vintage racers, Drag cars, Paxton cars, Hertz cars, Convertibles, '66 Group I Rallye cars, '66 Group II Trans-Am cars, '67 Group II Trans-Am cars. Specifications, Race History, Parts Lists, Parts Numbers, Serial Number Locations, Stripe Dimensions, Mechanical Components list, Homologation papers, DSOs explained, Glossary of Terms, and lots more. Individual history of every car.
Please note: If you order more than one registry, they will be shipped in separate boxes and may or may not arrive at the same time.
---
We Also Recommend